We fight for your rights
Millions Of Dollars Recovered
We have a successful track record of great results, attaining millions in verdicts and settlements for the injured people.
Effective And Responsive Communication
We remain available for all our clients for 24/7, making the communication simple and straightforward. Our clients are our top priority.
Years Of Experience
We concentrate on particular areas of the law. So we remain ahead of our competitors and offer successful results constantly in personal injury cases of our clients.
Personalized Attention
We know all our clients by name, making reliable lawyer-client relationships based on security and reliability so that our clients are comfortable during their case with us.
Trusted Partner
As legal professionals unwaveringly dedicated to your specific cause, we always stand by your side on each step of the process.
Determined Lawyers
We care for our clients and their well-being. We have been offering top-class legal representation to people for years so that they get the justice they deserve.
Contact us to know about your legal rights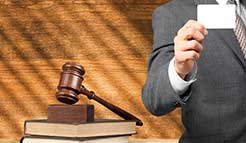 We Will Treat Your Case As If It Is Our Case
We take your reliance and trust in us seriously and treat all clients with the dignity and empathy we would wish for in our situation. If we are lucky to have our clients hire us to represent you, our persistence and determination to get justice will be like you were a part of our family.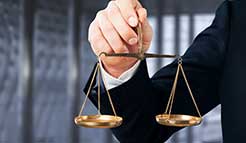 Get The Legal Assistance You Need
Serious injuries and wrongful death cases have enduring impacts on victims and their families. While we cannot prevent accidents from occurring, by obtaining the correct legal assistance, you can ensure that you are taking all steps in your own power to get a result which reduces the negative impacts.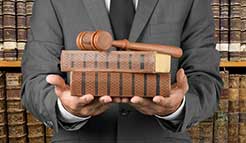 Contact Us Today
We have assisted many people in their personal injury cases and would love to assist you if you have faced a serious accident. Contact us today to talk with our lawyers. We will evaluate your case details, offer you an honest evaluation and then if suitable, we will help you make a plan of action to get justice.
Boston Personal Injury Lawyer
Are you injured due to somebody else's carelessness? You need to pursue full compensation for your personal injuries. You can face serious financial suffering because of medical bills or loss of your income, or even endure permanent impairment. You need not pay the results of somebody else's actions, thus do not take that hit twice! Our Personal Injury Lawyer Boston MA have years of combined knowledge and experience in your local Boston area. We have helped countless clients in conditions like yours and our attorneys are available for you as well.
Make Our Personal Injury Attorney Boston MA Law Firm Your First Choice Forever
We've a great reputation for being one of the most accomplished and oldest personal injury firms, with a great track record which includes over $100 millions recovered in settlements and verdicts for the people like you.
Insurance companies will always do their best in order to close your personal injury case as fast as possible by offering you the minimum amount of money for your claims. They will be thinking for themselves only, which is the reason why you require an assertive legal supporter on your end to protect your most excellent interests. Our Personal Injury Lawyer Boston team is committed to offering top-notch legal guidance that will not just resolve your issues today, but also offer for the future. Our Personal Injury Attorney Boston are invested personally in success of each client we have and will do all that is in their power in order to help maximize the claim amount for you.
Our Boston Personal Injury Lawyer have Years of Trial Experience
You'll be always treated with the compassion, care and respect that you deserve actually and not as another case. Our highly skilled Personal Injury Attorney Boston have wide experience in the personal injury laws and know how to handle and negotiate with insurance companies. Let's fight this battle for you in order that you focus on restoration and healing.
How We Pursue Your Deserved Compensation?
Your very first step in a personal injury case is to call us for your case evaluation so that our lawyers can decide whether you've grounds for legal actions, and how much your personal injury claim might be worth. Our Boston Personal Injury Attorney will handle your case investigation and gather evidences, such as photographs of accident scene, interview witness and collect medical documentation of severity of your personal injuries.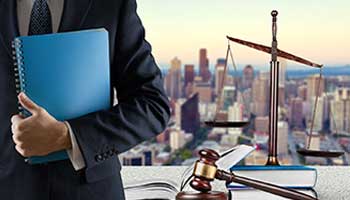 If you have faced a personal injury accident, you should call 911 for Emergency Medical Services and/or Police. The Police or Emergency Medical Services play an important role in your case.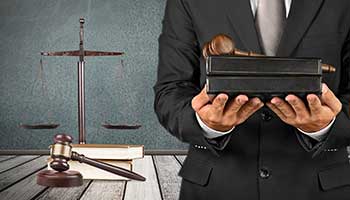 Assess damages and gather evidence. Take photos, record witness information and get other driver's insurance information. All these things will be useful while filing a claim for compensation.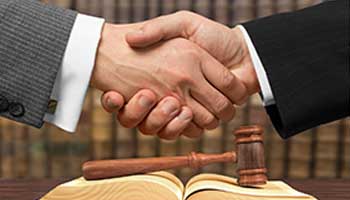 If you are injured, then you should get medical attention promptly. Keep your medical record safely. They may be very useful while claiming for compensation for your injuries.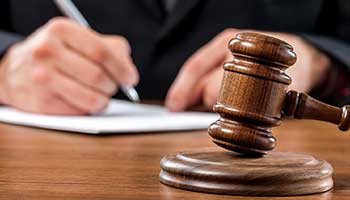 Don't talk with the liable party's insurance company about your injuries and never accept a low-ball settlement. We know how insurance companies work so leave all the hard work to us.
It's imperative that you engage us as soon as possible as the other negligent party insurance company most likely is already hard at working to develop a defense in order to avoid paying for your claim, and until you take actions now you might be denied the complete amount that you deserve. We'll represent you with insurance companies, negotiating over the worth of your personal injury case and applying necessary pressure to get a reasonable settlement. Our Boston Personal Injury Attorney won't accept settlements which are lower that you deserve!
What Should You Do After A Personal Injury Accident?
Irrespective of the kind of accident that you were involved into, it is completely normal to feel overwhelmed and frightened after the fact. Luckily, you can start taking actions when you hire our capable legal team of Personal Injury Lawyer Boston. We're capable of helping you with an extensive range of cases, including:
– Insurance bad faith
– Car Accidents
– Boat accidents
– Nursing home abuse
– Dog bites
– Wrongful death
– Workplace Injuries
– And More!
Avoid speaking with anyone directly from the other party's insurance company, but refer them straight away to us, your legal representatives. Adjusters are highly trained to draw statements from the accident victims that can be utilized to minimize the worth of your claim, and can also skew your statements in order to reduce insurer's liabilities to pay. Our Boston Personal Injury Lawyer will defend your personal interest and fight hard to recover complete compensation for you. So, call us today!